Apply Now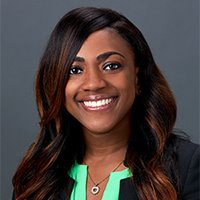 Rikki Snoddy
Banking Officer and Mortgage Lender

200 N Fredonia St
Longview, TX 75601
Toll Free: (877) 566-2621 Ext. 4828
Office: (903) 232-1696 Ext. 4828
Cell: (903) 452-6064
Fax: (903) 232-1830
Email: rsnoddy@verabank.com
I am a native of Longview, Tx with a passion to help those in my community. Whether it's with the purchase of your very first home, second home , or an investment property I can help you with all of your needs. The most rewarding part of my job is helping families/individuals make their dreams become a reality.

I will be here to guide you throughout the entire process; from helping you choose the best loan product to congratulating you on closing day! I will be here to educate you and answer any questions that you may have, and in the event that you aren't quite ready I will be here to help you overcome that hurdle as well.

I look forward to being able to help you reach your goals and taking this journey with you.